10 Movies Filmed in the Wild West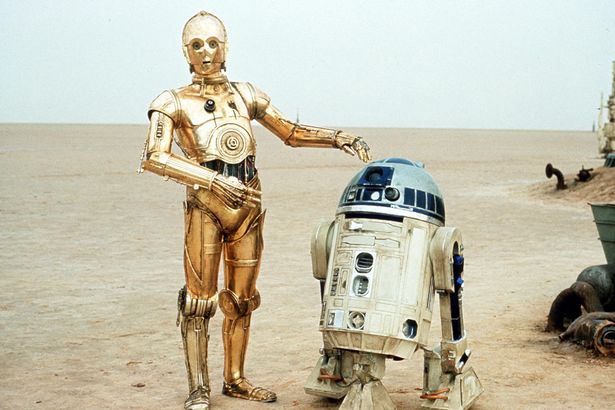 The Canyonlands and National State Parks participants of the Wild West Challenge will drive through during their road trip in the Wild West are beautiful, challenging and perfect to live an adventure in. Maybe that is the reason why so many directors chose the area to film stories that have managed to move millions of spectators all around the world. Enjoy our list of 10 movies filmed in the National State Parks and Canyons of Utah, Arizona and California! 
Star Wars, a New Hope (1977, George Lucas)
Death Valley National Park, California
Luke Skywalker's home planet, the dusty and rough Tatooine, was shot partly in the deserts of Tunisia, and partly in the Death Valley of California. Footage from this area include memorable scenes like R2-D2 and C-3P0 spat in the desert, after which C-3P0 abandons R2-D2; R2-D2 being kidnapped by Jawas; and many Tusken Raider scenes. For sentimental fans, special Star Wars tours are available.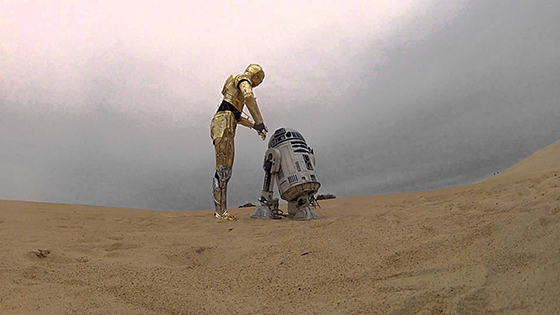 Indiana Jones and the Last Crusade (1989, Steven Spielberg)
Arches National Park, Utah
The initial sequence of the third Indiana Jones movie was shot in Arches National Park in Utah. We can see in the scene how a young Indy explores the area scouting caves and meets with a group of grave robbers who have found a golden Colorado crucifix, starting the plot of Indy's next adventure.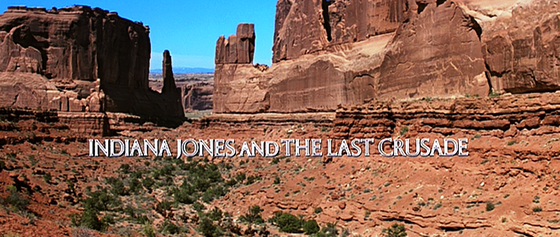 Thelma and Louise (1990, Ridley Scott)
Canyonlands National Park / Arches National Park, Utah
Many scenes of this classic road trip movie were filmed in areas of Moab, Canyonlands National Park and Arches National Park. Spoiler alert: The famous ending of the movie in which they are suicide jumping with their car from the Grand Canyon wasn't shot in the Grand Canyon, but on a plateau on Utah's Dead Horse Point State Park.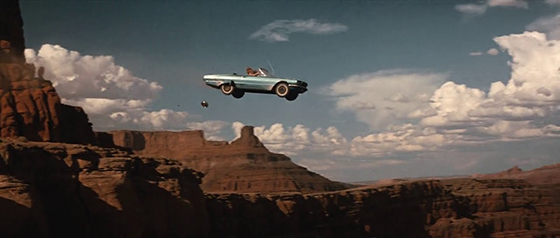 Star Trek V, the Final Frontier (1989, William Shatner)
Yosemite National Park, California
In the fifth movie of the popular franchise Star Trek, we can see Captain Kirk scaling the El Capitan in Yosemite National Park. Why? "Because it's there", was his answer to Dr. Spock. The real location shooting made the scene very difficult to record, so the scenes had to be reshot several times despite the pain of actor and director William Shatner and his body doubles.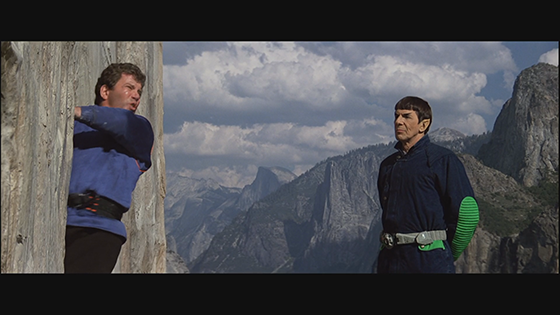 Monty Python and the Holy Grail (1975, Terry Jones, Terry Gilliam)
Yosemite National Park, California
The hilarious version of the story of King Arthur and the Knights of the Round Table by Monty Python was also partly shot in Yosemite National park in Utah. In the plot of the movie, Yosemite is supposed to be the dark forest of Ewing where Sir Robin rides accompanied by his favorite minstrel.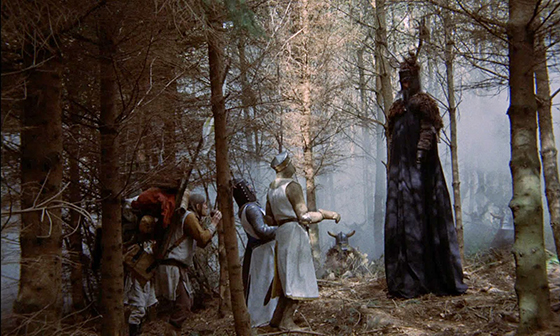 Planet of the Apes (1967, Franklin J. Schaffner)
Glen Canyon National Recreation Area, Arizona / Utah
The dusty high lands of Glen Canyon National recreation area turned out to be a perfect spot to film the long journey of astronaut George Taylor (Charlton Heston) through a mysterious, ape-populated planet. The "Forbidden Zone" area was no other than the surroundings of Colorado River in Glen Canyon, although the final scene was shot in Malibu.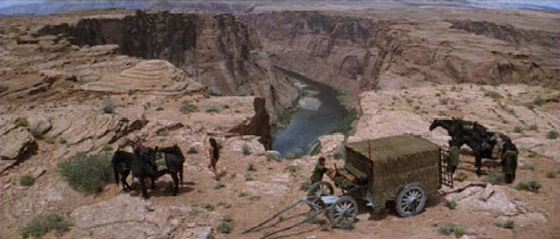 The Lone Ranger (2013, Gore Verbinski)
Fossil Point, Moab, Utah
In the most recent adaptation of The Lone Ranger, Johnny Depp and Armie Hammer live adventure through the lands of Utah and Arizona. Some of the most relevant points for the plot were shot in Fossil Point, Canyonlands National Park and Canyon de Chelly National Monument.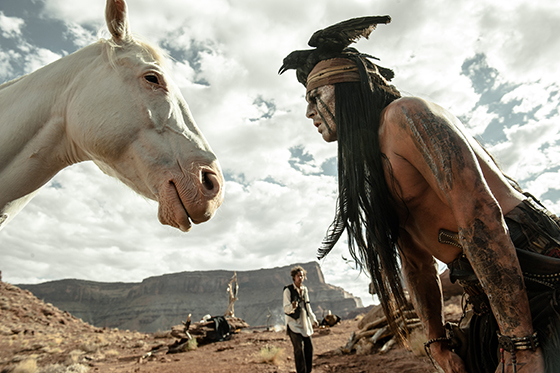 127 Hours (2010, Danny Boyle)
Blue John Canyon/ Horseshoe Canyon/ Sand Flats Recreation Area/ Green River/ Moab Regional Hospital, Moab, Utah
The intense 127 Hours by Danny Boyle had poor James Franco trapped in the reddish rocks of Moab areas such as Blue John Canyon and Sand Flats, while telling the disturbing and true story of outdoorsman Aron Ralston.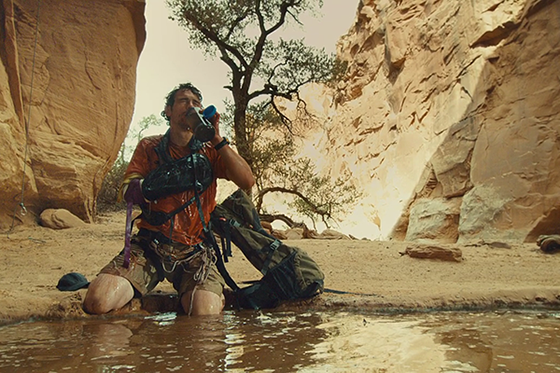 Galaxy Quest (1998, Dean Parisot)
Goblin Valley State Park, Utah
The original surface of the valley and its reddish, Mars-like look made it the perfect choice to act as the surface of an alien planet in the science fiction movie Galaxy Quest. Part of the movie was shot in the valley, where the crew of the Protector stops at a rock planet filled with strange looking rocks, and Captain Nesmith (Tim Allen) battles a monster made of rock that emerges from one of the goblins.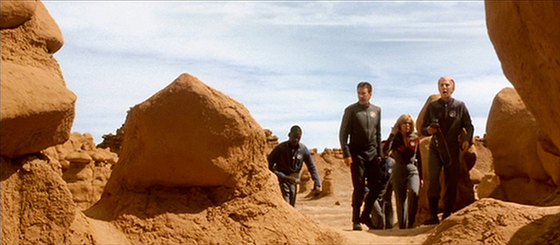 Mission Impossible II (1999, John Woo)
Dead Horse Point State Park, Utah
The famous rock climbing sequence done by Tom Cruise and his action doubles Ron Kauk and Keith Campbell in Mission: Impossible II was filmed in Dead Horse Point State Park in Utah. It was a dangerous scene and even John Woo was scared about doing in it, but apparently, Cruise insisted on it.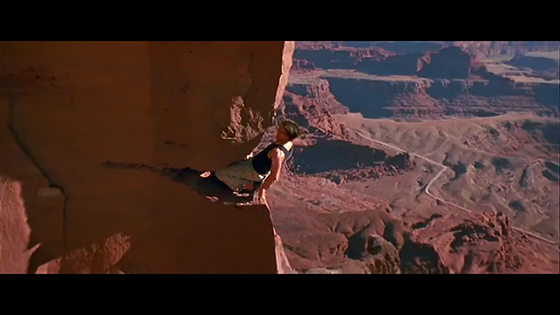 Many other examples have not been mentioned, but one thing is for sure: the Wild West is a place to live adventures. If you will not settle for just being another spectator, grab your team and join us in the Wild West Challenge for an awesome adventure in the Wild West through all these amazing places!
Liked this story? Getting itchy feet to travel and find adventures? Then join us on our next
Wild West Challenge
. Get a team together and experience an amazing road trip through the Wild West! If you want to join us in spirit, like us on
Facebook
or follow us on
Twitter
to keep up with our latest antics. And to never miss any important update, why don't you sign up for
The Travel Scientists Newsletter
!