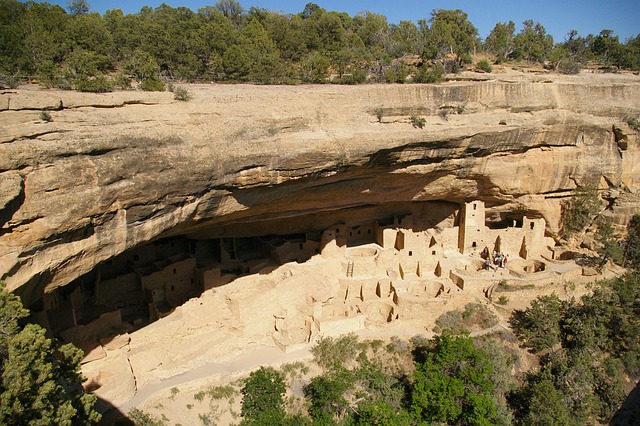 Mesa Verde National Park is an underrated treasure.
The Wild West Challenge will visit some of the most remote parts of the American West; some of the most beautiful nature in the nation; and, occasionally, come across remarkable historical sights. At Mesa Verde National Park, all three combine: here you can find not only majestic scenery, but remains of ancient culture, and truly remarkable cave dwellings.
Mesa Verde National Park
Even if the story ended here, without any mysterious caves or ancient history, it would still be worth stopping by for typically stunning scenery, as pictured above. There is, though, a lot more to Mesa Verde National Park than being pretty.
Cliff Riches
The first westerners to visit the region, catholic missionaries around the time of the American War for independence, gave Mesa Verde its name; it means Green Plateau in Spanish. It wasn't until a century later that a series of cave dwellings were discovered. Though the full scale of the remains took decades to uncover, it was quickly apparent that this was a discovery of great archaeological importance.
Hidden Treasures
The cave houses of Mesa Verde were abandoned, for remains today still unexplained, over 700 years ago. They were once the home of the Ancestral Puebloans, a Native American culture. The region had been home to Paleo-Indian civilisation for thousands of years, but seems that the community in this area flourished around the end of the 12th century, building impressively complex structures, using a combination of sandstone and wooden beams.
Intricate Remains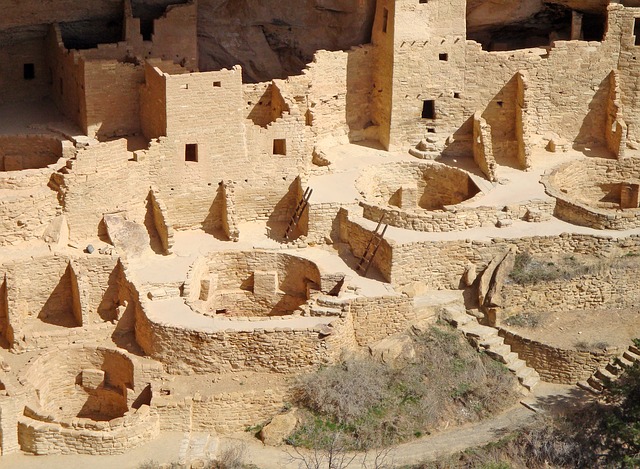 The cave sites were abandoned around a century after their creation, but most damage to them may have occurred in the years after their discovery, as treasure hunters would break down walls in order to steal valuable artefacts. However, for the past century the area has been under protection. Nowadays it is an incredible place to visit, and in particular the famous Cliff Palace. Visitors can clamber around where the Ancestral Puebloans once lived, marvelling at the variety of buildings and even spotting remaining cave art. It's an experience any visitor to the Wild West of America should have.

Liked this story? Getting itchy feet to travel and find adventures? Then join us on our next
Wild West Challenge
. Get a team together and experience an amazing road trip through the Wild West! If you want to join us in spirit, like us on
Facebook
or follow us on
Twitter
and
Instagram
to keep up with our latest antics. And to never miss any important update, why don't you sign up for
The Travel Scientists Newsletter
!