Nice Bright Colors: Kodachrome Basin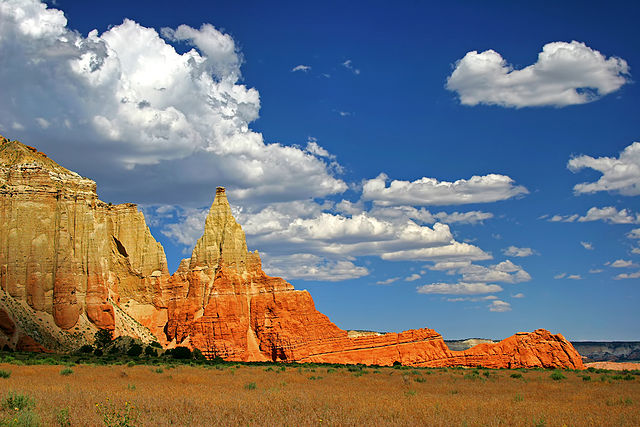 Welcome to Kodachrome Basin State Park, famous for its colourful sandstone chimneys.
Photo by Photographersnature
Kodachrome Basin is one of the many sensational natural sights that greet participants of the Wild West Challenge. In Southern Utah, it offers stunning vistas of red sandstone chimneys set against a background of blue sky. When you hear how this place got its name, you'll realise why you have to visit. Let's learn more.
How Did Kodachrome Basin Get its Name?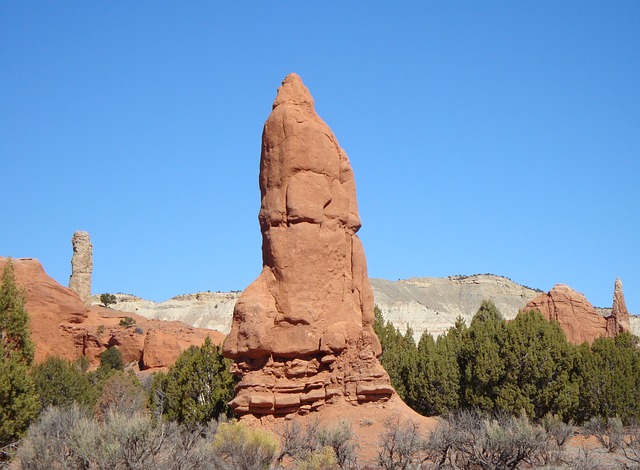 In 1948, the beauty of the relatively unknown area attracted National Geographic to send photographers to take photos of what would later become the State Park. They used Kodachrome film, at that point only recently released by Kodak. So stunning was the scenery that they shot, and how perfectly the basin's colours translated to film, that they named the area Kodachrome Flat. When the basin was granted official State Park status in 1962, officials were worried about copyright, so conservatively decided that the official name should be Chimney Rock State Park. However, it transpired that Kodak didn't mind the free publicity, so within a few years the park was renamed Kodachrome Basin.
The Sandstone Chimneys
The chimneys of Kodachrome Basin range in height from six feet to an incredible 170 feet tall. The most impressive of these is Chimney Rock. The rock formations are believed to be ancient, existing for as long as 180 millions years. They are thought to have been geysers, akin to those at the not-to0-distant Yellowstone National Park; only the pipes remain, the surrounding sandstone having eroded. However, others suspect that rather than being geysers or hot springs, the park's remarkable rock formations resulted from unusual tectonic activity.
Where to Get the Best Photos?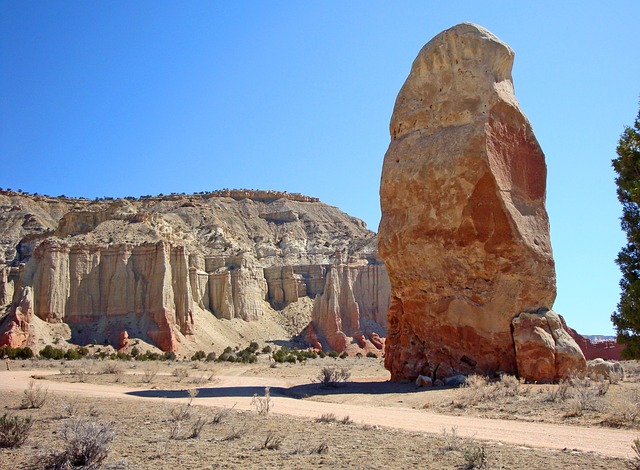 Some of the best sites in the Kodachrome Basis State Park are Ballerina Geyser, Chimney Rock, and Shakespeare Arch. For the best views take the Grand Parade Trail, an easy walk passing all essential spots. Try to avoid walking the trail at midday: not because of the heat, but rather that the chimneys create stunning shadows in morning and afternoon. Outside the park, ten miles to the southeast, is Grosvenor Arch, an incredible double arch which is part of the Grand Staircase-Escalante National Monument. Any trip to Kodachrome Basin should include a visit here as well.
What can you do at Kodachrome Basin State Park?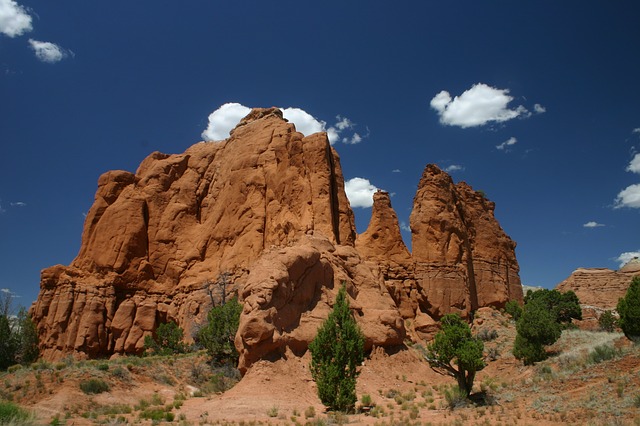 The most popular activity is, understandably, taking photos. However, if just capturing the scenery isn't enough for you, there are other potential activities to occupy your time. There are many route on which to hike, mountain bike, or even ride horseback; don't worry if you don't have your own horse, there are guided horseback tours offered. Many visitors choose to camp at Kodachrome Basin: the remote location offers stunning skies at night, thanks to the low light pollution. There are many locations dedicated to camping, some of which also provide showering facilities.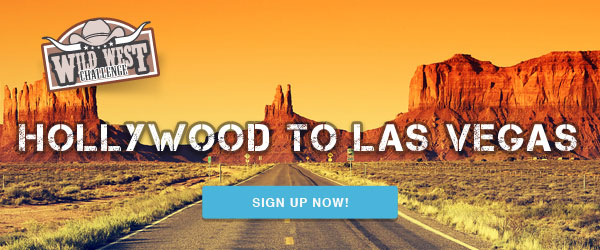 Liked this story? Getting itchy feet to travel and find adventures? Then join us on our next
Wild West Challenge
. Get a team together and experience an amazing road trip through the Wild West! If you want to join us in spirit, like us on
Facebook
or follow us on
Twitter
and
Instagram
to keep up with our latest antics. And to never miss any important update, why don't you sign up for
The Travel Scientists Newsletter
!