Seven Fun Things to Do and See in San Diego, California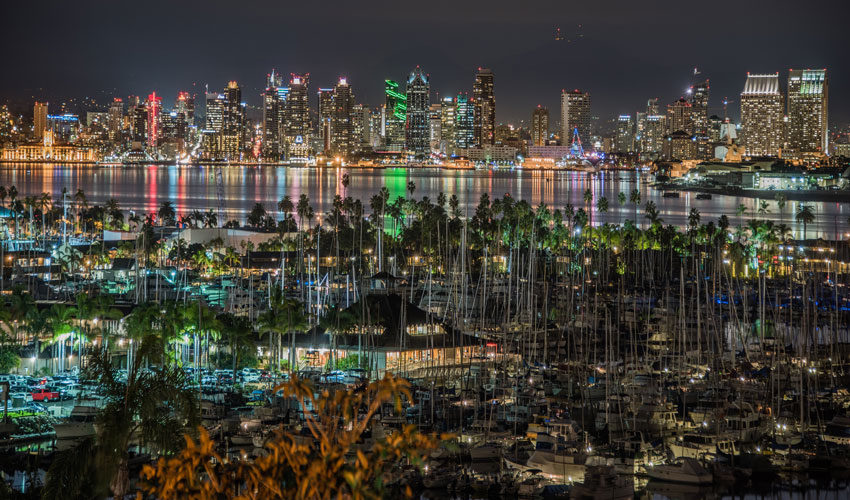 So you've made this trip, and find yourself in Sunny Sun Diego, your second stop on your Wild West Challenge. What can we say? You've barely begun and the world is already your oyster. See below seven fun things to do and see in San Diego!
Photo by The Decipher
Horton Plaza Park
Located in the heart of downtown San Diego at 900 Fourth Ave., reopened in early May 2016. The project took nearly four years to complete and is double its budget. Perfect refueling spot for adventurers poised for a fortnight of pure joy.
Cinema under the stars
Watch a film under the stars at this hidden gem in Mission Hills (4040 Goldfinch St.). The Cinema Under the Stars outdoor movie theater boasts at 20-foot screen and cozy seating, including recliners, love seats and chairs, plus blankets and heaters for those chillier screenings. Hours vary by season (closed November and December) and screenings include classic movies. Tickets start at $16 per person.
Liberty Public Market
The highly-anticipated public marketplace at Liberty Station, opened in late March 2016 to large crowds. The marketplace and food emporium boasts more than 25 vendors and also features a restaurant (Mess Hall), wine bar, beer shop and dog-friendly patio. The food offerings run the gamut — from gourmet sausages and Argentinian empanadas to Thai food and ice cream. Grab your partner in crime and take a scrumptious stroll.
Enjoy open-air art
Seven restored sculptures are now on display at Balboa Park's Plaza de Panama, right in front of the San Diego Museum of Art. The free, outdoor, public exhibit is called "Art of the Open Space." The sculptures will be on display through at least Feb. 13, 2018.
Visit California's First Mission
The first of the 21 great California Missions, the Mission Basilica San Diego de Alcala is definitely worth a visit. Nestled at 10818 San Diego Mission Rd., the mission church has a visitor's center and gift shop that is open daily from 9 a.m. to 4:30 p.m. Mass is held daily at the historic site as well, at 7 a.m. and 5:30 p.m. on weekdays, and at 5:30 p.m. Saturday. On Sundays, mass is held on the hour from 7 a.m. to noon, and again at 5:30 p.m. The Mission Basilica was founded in 1769 and represents more than two centuries of California history.

 Enjoy a free sunday concert at seaport village
Though a visit to downtown's picturesque Seaport Village is always free, Sundays are an especially great day to go. That's when the waterfront shopping and dining complex at the San Diego Bay hosts its free "Sunday Concerts Series," live music in the heart of Seaport Village throughout the day. Grab some food at a nearby eatery and enjoy the tunes and the bay breeze. Seaport Village is open daily from 10 a.m. to 9 p.m. daily September through May.
… And a cheap sample or three at craft breweries
Craft breweries have become a staple in San Diego and for those who love good beer, there are certainly some refreshing deals to be had at local breweries. Many breweries offer small pours or samples of their best suds for $1 or $2 or beer flights for around $10. Alpine Beer Company , for example, offers a five-ounce taster for $2 and a four-beer sample platter for $8. Most places have their brew menu written out on a board behind the bar. Beer lovers can also score a deal if they purchase a growler from their favorite craft brewery – a large bottle that can be reused and refilled with craft beer at a good price.
Sooo… Seven splendid ways to spend your stay in San Diego, and this is only the beginning of your Wild West Challenge. Wow.
Liked this story? Getting itchy feet to travel and find adventures? Then join us on our next
Wild West Challenge
. Get a team together and experience an amazing road trip through the Wild West! If you want to join us in spirit, like us on
Facebook
or follow us on
Twitter
and
Instagram
to keep up with our latest antics. And to never miss any important update, why don't you sign up for
The Travel Scientists Newsletter
!