Yellowstone's Tourist-Killing Geysers Strike Again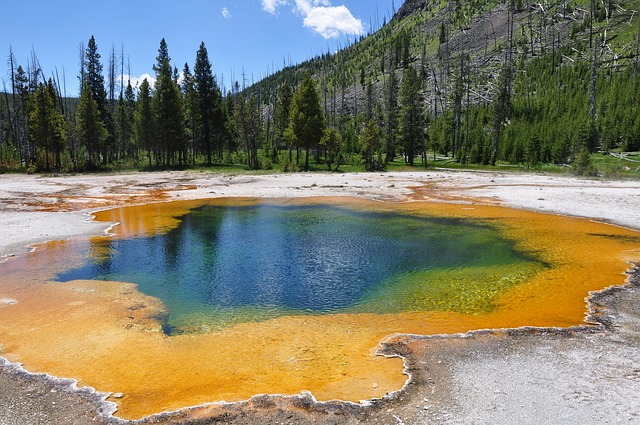 Did you know that Yellowstone National Park, in the US state of Wyoming, is home to tourist-killing geysers?
A twenty-three year-old tourist has died in Yellowstone National Park, falling victim to the area's tourist-killing geysers. Colin Scott, visiting the park with his sister Sable, was trying to check the temperature of a geyser, when he slipped and fell right in. This follows the death of another tourist in similar circumstances, only a few months ago. And it's hardly a new phenomenon; the first reported tourist death at Yellowstone was in 1890, when a seven year-old child fell into a hot spring. Since then numerous tourists have been drowned, burnt, or completely dissolved…
What exactly are geysers?
Geysers are essentially hot springs, found near active volcanic sights. Relatively rare, they exist in only a few places on earth, with over half being found in Yellowstone. In any year in the National Park, almost 500 geysers are active: this means that magma heats underground water, which turns into pressurized steam and then breaks free violently, spraying high in the air. Geysers contain water at extreme temperatures, which can also be very acidic: an incredibly dangerous combination. Some of the world's most famous geysers are found at Yellowstone, including "Old Faithful" and "Steamboat", the latter of which is located in Norris Geyser Basin, where Colin Scott died.
Why are geysers so dangerous?
Unlike the many plenty potentially lethal wild animals at Yellowstone, the hot springs of the park are actually safe so long as tourists stick to the walkways and stay within designated areas; there are many signs warning of the risks. However, that doesn't stop people straying off the permitted track, perhaps seeking a closer look or even searching for somewhere to take an illegal "hot pot" swim. Most of the 22 deaths on record were the result of somebody slipping, though in 1981 a twenty-four year-old deliberately jumped into a boiling hot spring trying to save his dog. Even if you don't run into real trouble, breaking the park's rules means a hefty punishment: only days after the latest death a tourist was fined $1000 for leaving the walkway.
Four million people visit the park each year, so don't worry: if you stick by the rules, you'll be safe. And seeing a geyser erupt is a spectacular experience. It's also worth seeking out the parks many stunning scenery — lakes, rivers, mountains —  and, from a distance, seeing the park's wildlife, such as untamed bison and bears. It was the first National Park, created in 1872, and in its 3472 square miles there are many sights to see!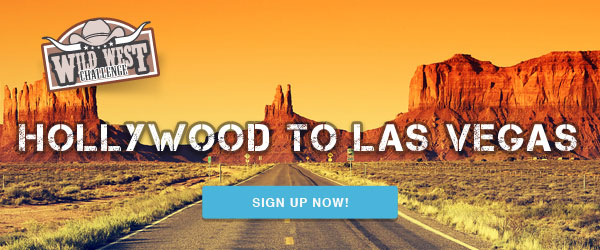 As long as you're careful, Yellowstone is an incredible destination to visit, thanks to its dramatic scenery, myriad wild animals, and, of course, the tourist-killing geysers. It could make the perfect next destination after the 2017 Wild West Challenge, the 12-day American road trip odyssey from the City of Angels to the City of Sin. The minimal assistance rally will provide 5500km of the open road, through the weird and wonderful American West.
Liked this story? Getting itchy feet to travel and find adventures? Then join us on our next
Wild West Challenge
. Get a team together and experience an amazing road trip through the Wild West! If you want to join us in spirit, like us on
Facebook
or follow us on
Twitter
and
Instagram
to keep up with our latest antics. And to never miss any important update, why don't you sign up for
The Travel Scientists Newsletter
!