What are the Best Grand Canyon Photos?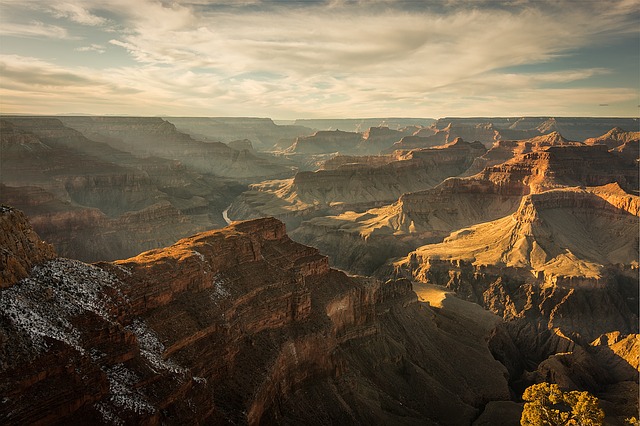 Are the best Grand Canyon photos from above, below, of winter, bright sunshine, or something else?
No trip to the United States is complete without visiting the Grand Canyon. It represents the country very well: it's unfathomably big, incredibly impressive, and yet sort of confusing. And everyone has heard of it. However, it's not just a case of visiting; you have to document your trip. Have you really visited if you can't upload a stunning photo? That leads to an important question though… what are the best Grand Canyon photos?
The Canyon Under Stars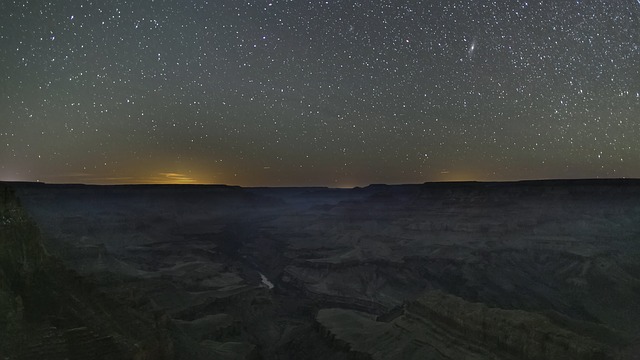 This is a terrific photo, though obviously it takes a certain quality of camera to capture the stars with this richness. However, is it one of the best Grand Canyon photos? Maybe not, because to take a photo like this the canyon itself has to be… dark. Photos of the night's sky can be taken all over the American West, far from the light pollution of cities, so perhaps if you go all the way to one of the world's most impressive natural features you should focus your photographic attention on that!
The Grand Canyon in Winter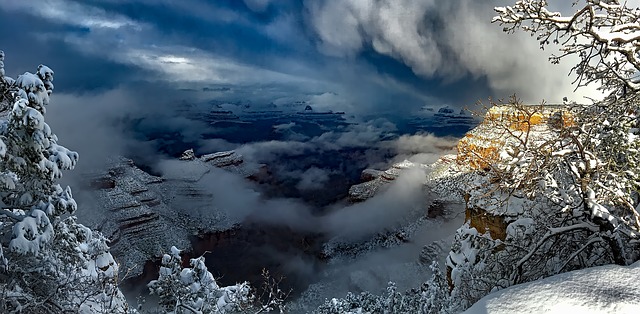 If you're lucky enough to see the Grand Canyon under a layer of snow, what else would you do but take a photo? You might prefer a snow photo that better emphasized the scale of the canyon, but this shot, amid dramatic weather, manages to seem rather mysterious. Though it might be nicer if it were a little more obvious that it was taken at the Grand Canyon…
The View From Below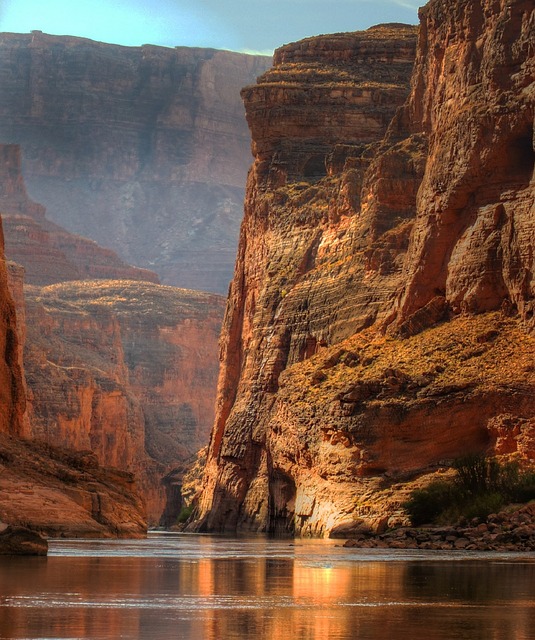 This style is a strong contender for the best Grand Canyon photos. It shows just how vast the canyon is, while seeming more personal than a typical photo from above. However, it does mean that you have to find a way to get on the water in the middle of the canyon…
Grand Canyon Sunset
There's no denying that this is a classic shot, and the Grand Canyon is home to some of the most stunning sunsets on the continent. However, a great sunset photo can be taken anywhere, is it right to say the best Grand Canyon photos can be taken while the canyon itself it dark? Maybe not; but on the other hand, it does look awesome.
Foggy Grand Canyon
The combination of the Grand Canyon and a lot of fog makes for what are indisputably some of the best grand canyon photos. Two natural phenomena combine to create an effect which is dramatic and unique. It appears as if the high cliffs of the canyon are ships sailing across a misty ocean. While taking a photo like this requires a perfect position and fairly unusual weather… it's worth it.
The Horseshoe Bend
Horseshoe Bend is an incredible place to visit, and if you're visiting the Grand Canyon, it's a highly recommended excursion. However, despite growing popularity, it isn't actually part of the canyon itself, being found just outside Grand Canyon National park.
Yourself at the Grand Canyon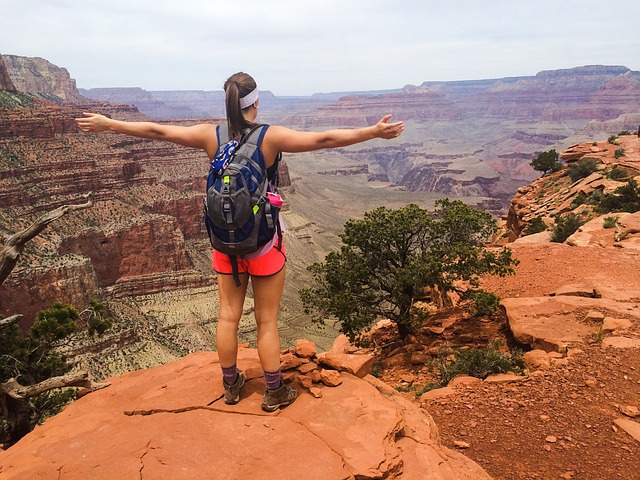 Sure, if you make it all the way to the Grand Canyon, you should take a photo of yourself there to prove it. Top profile picture material. However, unless it's truly remarkable, it probably won't be one the best Grand Canyon photos. The area is one of nature's greatest wonders, humans just get in the way.
So… What are the Best Grand Canyon Photos?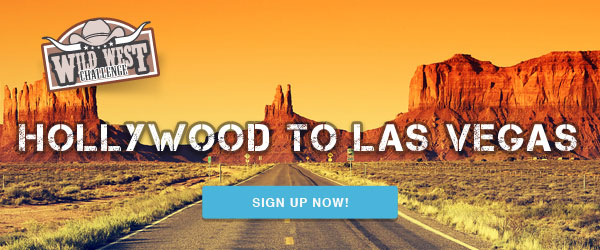 Well… we'll leave that up to you. Whether you're a fan of dramatic fog, the starlit sky, or photos captured from the depths of the canyon, with a top quality camera and such dramatic scenery surely you can't go wrong. And it would be boring if everyone took exactly the same kind of photo! Anyway, apart from taking one of the best Grand Canyon photos, what could be more American than going on a roadtrip? The Wild West Challenge 2018 will be a 12-day 5500km odyssey from the City of Angels to the City of Sin. Prepare for stunning scenery, bustling cities and, most important… the open road.
Liked this story? Getting itchy feet to travel and find adventures? Then join us on our next
Wild West Challenge
. Get a team together and experience an amazing road trip through the Wild West! If you want to join us in spirit, like us on
Facebook
or follow us on
Twitter
and
Instagram
to keep up with our latest antics. And to never miss any important update, why don't you sign up for
The Travel Scientists Newsletter
!